Our Club
The Club was founded on the 24th of March 1954. Visiting Rotarians are most welcome to join us on Mondays at 6 pm.
Directions
We meet in our pleasant rooms at Blommenholm Båtforening (Marina), Sandviksveien 120, 1363 Høvik.
From the centre of Oslo, take the E18 Highway towards the west for approximately 12 kilometres, alternatively from Sandvika take the E18 eastwards for approximately 1,5 kilometres.
Please contact the Secretary if you wish to visit the club. Perhaps we can arrange to pick you up somewhere in the vicinity.
How to find us Map
Other information
E-mail address: 2310.rk.12855@rotary.no
Postal address: Baerum Rotary Klubb. c/o Harald Heimdal, Nedre Ringvoll 21. 1339 Vøyenenga.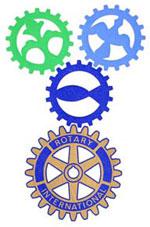 Club No. 12855
District: 2310
Country: NORWAY
The infromation on this Homepage is in Norwegian, but information about our India project har been translated to English. CLICK HERE